Restaurants
Savour different types of international dishes, from traditional Dominican cuisine to exotic Asian specialities at the exclusive restaurants and theme bars at Meliá Caribe Beach Resort. A total dining experience designed to surprise.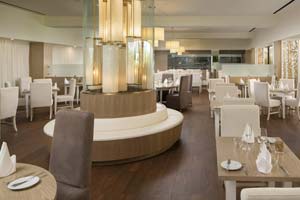 Capri
In an elegant and sophisticated ambience, the Capri restaurant invites you to enjoy the finest Mediterranean cuisine. Savour the flavour of the most tender meat and freshest fish accompanied by a magnificent wine. All combined with fresh vegetables and the star ingredient: olive oil.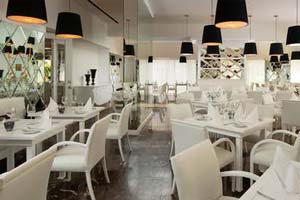 Alma
Enjoy sensational Spanish cuisine in this restaurant decorated in white and with special lighting. Relish the freshness of the Mediterranean in all the excellent dishes we propose.
TARTUFO
If you love Italian cuisine, visit Tartufo. A restaurant with an air of Italian trattoria to savour succulent pasta dishes and the best pizzas.
BAZAAR
An American-style international buffet. The place to savour a choice of dishes, barbecued meats and a delicious dessert bar. Enjoy a very different lunch.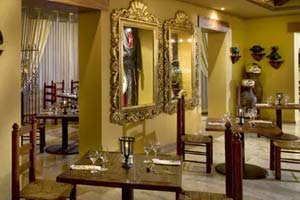 La Hacienda
An authentic Tex-Mex restaurant where there is no shortage of tacos, burritos and Mexican soups. The colourful, atmospheric decoration make you feel like you're in the heart of traditional Mexico.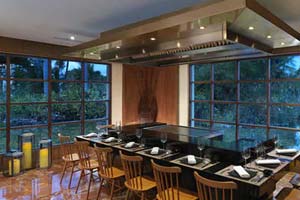 HOKKAIDO
Relish the traditional Japanese cuisine in this exclusive restaurant with live show-cooking. Enjoy the delicious dishes prepared Teppanyaki-style and the best sushi in a genuine Asian style. (*) Restaurant with extra charge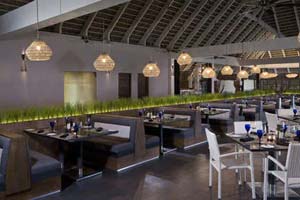 MERKADO
With beautiful Caribbean decoration, lose yourself in a delicious dining experience in this exclusive international buffet. The special location and privileged views of Bávaro Beach make it the ideal place to taste a wide range of dishes.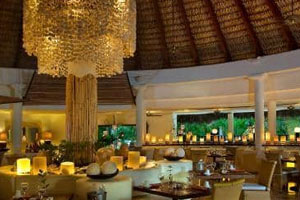 RIVIERA
Enjoy an experience for all the senses with international cuisine in this restaurant reserved for The Level guests. Located next to The Level pool for everyone.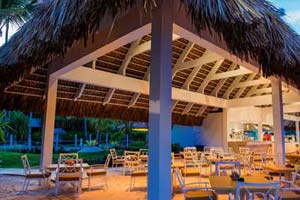 BAREFOOT
Savour a tasty snack without leaving the beach. A large palapa on the sand blends in perfectly with the spectacular scenery at Bávaro Beach. An ideal place to refuel and continue enjoying the Caribbean beach.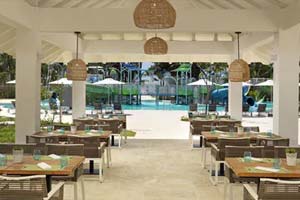 O GRILLE
Enjoy an aperitif without leaving the pool in this restaurant in the Splash Island Water Park. There is also a picnic seating area where you can enjoy a family lunch.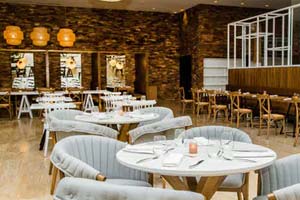 MOSAICO
Numerous international dishes alongside regional cuisine in this spectacular buffet at Meliá Punta Cana Beach Resort. Discover a great choice of dishes and be amazed by the show-cooking stations using the best fresh ingredients and products. A dining experience that will amaze you.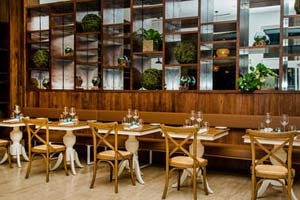 CASA NOSTRA
The exquisite flavours of southern Italy await you in this luxurious traditional restaurant for adults only. Savour some of the best pasta and risotto dishes, succulent meat dishes prepared in the purest Italian style accompanied by the aroma of a good wine.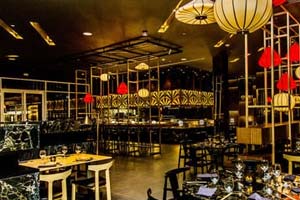 Muoi
Adults are invited to enjoy a delicious Vietnamese dining experience that only the Moui Restaurant can offer. Try the varied menu designed to meet all your needs.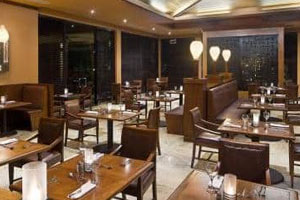 SAPPHIRE BAR
A stylish, modern holding bar for the Capri and Alma restaurants. A perfect place to try a glass of wine while you wait for your table or to enjoy a drink or delicious cocktail.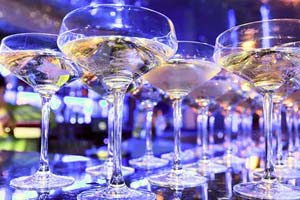 Shaker Bar
Enjoy the best atmosphere and entertainment in the holding bar for the Tartufo, La Hacienda and Bazaar restaurants. Have fun with live music, try a delicious cocktail or relax on a sunbed around the fountain while having a drink.